Want to know how to sell an invention? Well, first things first, make sure you have your prototype ready. With or without a patent, an inventor needs a working prototype to sell most inventions successfully.
How To Sell An Invention With A Patent
Inventors can sell their invention with a patent either approved or in process. Either position is stronger than without a patent. Most businesses that acquire inventions are interested in items that are actually patentable, so demonstrating this up front will increase the inventor's negotiating position by a lot and enable the inventor to command much larger fees. This process can be negotiated with a full patent application in process, complete, or even a provisional patent.
Provisional Patents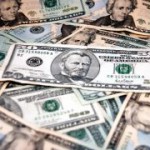 A provisional patent may be a better route for an inventor that does not want to make the full commitment of funds to an actual patent. It costs a few hundred dollars and gets the patent process started, and allows for a year of not filing very much paperwork. It can allow initial protection of the inventive idea without making the huge investment while an inventor looks for an investor or buyer for the invention.
Downside to Provisional Patents: If the patentability of the invention is not at least explored by patent searches that show the invention can be patented, many potential buyers will look at the invention as unpatentable, or probably unpatentable. Having a provisional patent may help in how to sell your invention to companies that know the field and can gauge themselves the likelihood that the invention can be patented.
An Invention with a Patent that has issued (been approved) or under USPTO Review
A patent is an expensive process. Depending on the type of invention, the writing, researching and prosecution of the patent (taking the patent through the examination process with the USPTO) typically costs thousands of dollars. It is sometimes difficult to know how to sell an invention without investment. If the invention warrants the investment, however, the owner of the invention is in a much better position to market his or her invention to potential buyers. The inventor can also do so relatively "safely" with a patent in place to reduce the likelihood of outright copying of the invention.
How To Sell An Invention Without A Patent
It can be difficult to find someone to pay for an invention that does not have patent protection. Knowing how to sell an invention without a patent is tricky. If you do not have a patent the idea is not protected so anyone can present it. The company has little reason to pay for an unprotected invention, even if you have a working prototype. There is also an underlying concern that an invention that is not patented or is not in process is not patentable, and that while there may be value there is no reason to pay inventor royalties on it. If an inventor wants to try to sell an invention without a patent they can pitch the prototype with a presentation in similar venues to inventors with provisional patents or actual patents.
These would all be difficult avenues to pursue, but it has worked out with an invention here and there. Keep in mind that an unprotected invention may be copied, and the more freely the details of the invention are discussed, the easier it would be for a potential competitor to copy it.
How To Sell An Invention By Pitching
To Businesses that Deal In Products of the Kind: Focus on smaller to midsized businesses that may be open to products. Put together a marketing package to present the product to the company. The package should be just a few pages or even one page, explain what the invention does, and have pictures of the prototype to show that the inventor has something that works.
At Tradeshows
Here an inventor can pitch the product directly to businesses that may be interested, and a variation on the marketing package should be part of the plan.
Professional Marketing Companies
These are companies that specialize in marketing products and inventions, often for a fee and a cut of any sale of the invention to a company. They can be somewhat costly, so make sure they are reputable with a history in the field.
We hope this has provided you with some insight in how to sell an invention, and wish you much luck in getting your inventions out there.